Back to artists
Sergey Khachatryan
Violinist
Sergey Khachatryan - the youngest winner in the history of the prestigious Sibelius Competition - is a star on major international stages.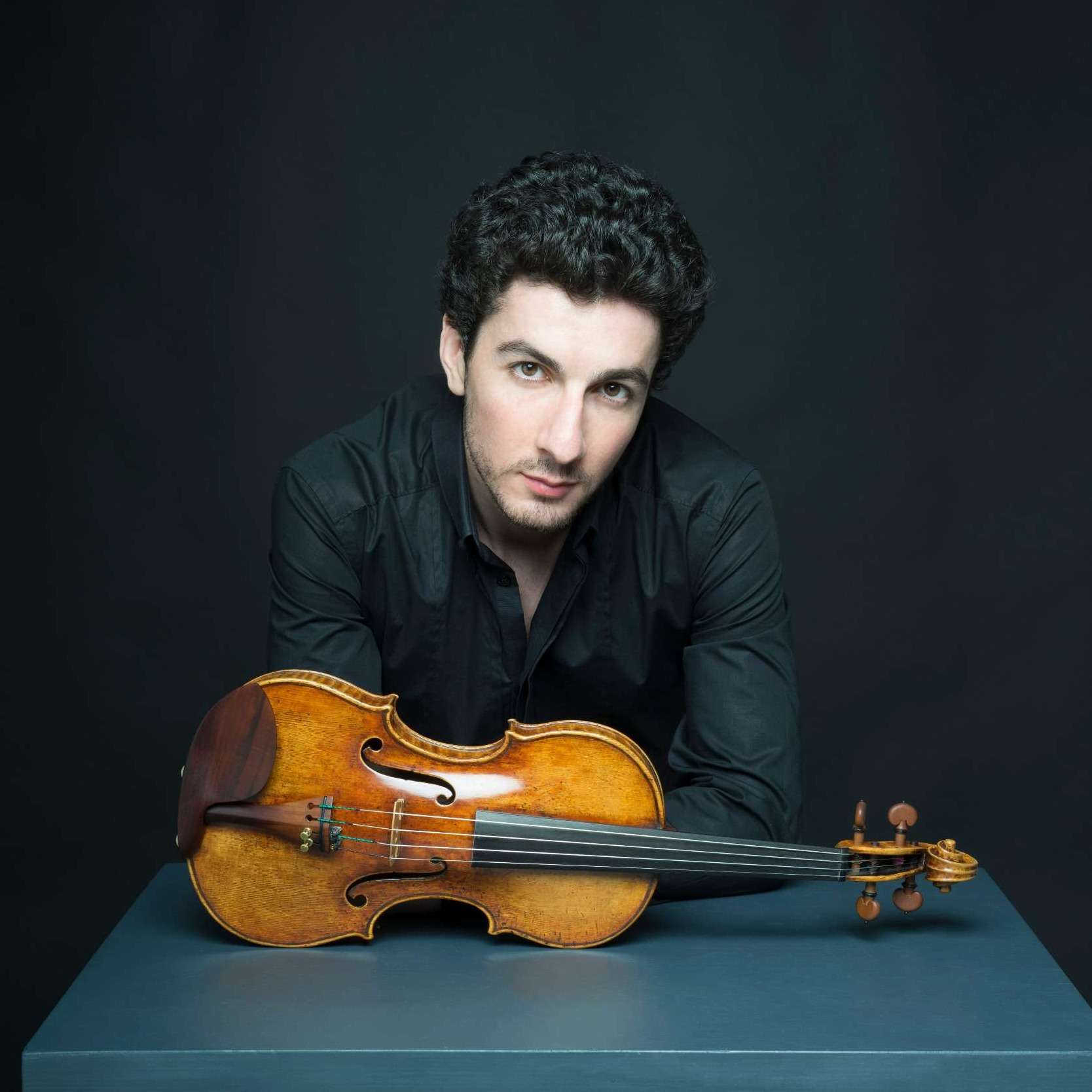 The highlight of the 2023/24 season will be two major tours: an extended Spanish Tour with the Basque National Orchestra (Euskadiko Orchestra) conducted by Stanislav Kochanovsky and a North American Tour with the Armenian National Philharmonic
Biography
Armenian violinist Sergey Khachatryan won First Prize at the VIII International Jean Sibelius Competition in Helsinki in 2000, becoming the youngest ever winner in the history of the competition. In 2005 he claimed First Prize at the Queen Elisabeth Competition in Brussels.

In recent seasons, Sergey has performed with the Südwestrundfunk Symphonieorchester (Christoph Eschenbach), Bamberger Symphoniker (Herbert Blomstedt and Jonathan Nott), Münchner Philharmoniker (James Gaffigan), Orchestre National de France (Cristian Măcelaru), Orchestre National de Lille (Hartmut Haenchen), Prague Radio Symphony Orchestra (Alexander Liebreich), Swedish Radio Symphony Orchestra (Juraj Valčuha) and Orchestre de Paris (Andris Nelsons and Gianandrea Noseda). He has also collaborated with the Berliner Philharmoniker, Royal Concertgebouw Orchestra, Radio Filharmonisch Orkest, Rotterdam Philharmonic, Orchestre National de Belgique, London Symphony, London Philharmonic, Philharmonia Orchestra, NHK Symphony and Melbourne Symphony Orchestras.
His recent appearances in the United States include with the Seattle Symphony (Ludovic Morlot), Cleveland Orchestra (Jakub Hrůša) and National Symphony Orchestra Washington (Vasily Petrenko). He has also performed with the New York Philharmonic, Boston Symphony, Philadelphia Orchestra, and San Francisco Symphony as well as the Ravinia, Aspen, Blossom and Mostly Mozart Festivals.

This 23/24 season Sergey's international presence is sustained by performances with the Dresdner Philharmonie (Emmanuel Tjeknavorian), Korean National Symphony Orchestra (Oksana Lyniv), Ulster Orchestra (Daniele Rustioni), Orchestre National de Belgique (Michael Schønwandt), Queensland Symphony (Otto Tausk), Auckland Philharmonia (Chloé van Soeterstède), Bochumer Symphoniker (Kahchun Wong), and two major tours: an extended Spanish Tour with the Basque National Orchestra (Euskadiko Orchestra) conducted by Stanislav Kochanovsky and a North American Tour with the Armenian National Philharmonic – among the destinations are Roy Thomson Hall in Toronto, Maison Symphonique in Montreal, and Carnegie Hall in New York.

Sergey regularly performs as a duo with his sister, pianist Lusine Khachatryan. Together, they have given recitals at Konzerthaus Dortmund, Wigmore Hall (London), Théâtre des Champs-Élysées and Cité de la Musique (Paris), Amsterdam Concertgebouw, Palais des Beaux Arts (Brussels), Victoria Hall (Geneva), Brucknerhaus Linz, Auditori Nacional (Madrid), Philharmonie Luxembourg, Carnegie Hall and Alice Tully Hall (New York), and Herbst Theater (San Francisco). In November 2021 Sergey and Lusine embarked on a recital tour of Italy, performing a selection of sonatas by Debussy, Schubert and Respighi in Rome, Bologna and Florence.
Sergey and Lusine's most recent album My Armenia released by Naïve Classique, dedicated to the 100th commemoration of the Armenian genocide, has been awarded the Echo Klassik for Chamber Music Recording (20th/21st Century)/Mixed Ensemble. Together they have also recorded Brahms Three Sonatas for Violin and Piano. Sergey's discography on the label also includes the Sibelius and Khachaturian concerti with Sinfonia Varsovia and Emmanuel Krivine, both Shostakovich concerti with the Orchestre National de France and Kurt Masur, a recording of the Shostakovich and Franck sonatas for violin and piano and the complete sonatas and partitas for solo violin by J.S. Bach.

Highlights of the previous seasons include Sergey's residency with Orquesta de Valencia, comprising of several concerts conducted by Alexander Liebreich including a chamber project, Sergey's residency at the BOZAR in Brussels which comprised of a pair of recitals and a concert with Orchestre National de Belgique and Hugo Wolff. Re-invitations included the Finnish Radio Symphony Orchestra, Orchestra dell'Accademia di Santa Cecilia, Rotterdam Philharmonic Orchestra, Antwerp Symphony Orchestra and Cleveland Orchestra. Sergey also embarked on a tour of the US and Europe with Alisa Weilierstein and Inon Barnatan with a programme entitled Transfigured Nights featuring the music of Beethoven, Schoenberg and Shostakovich. Other recent projects included a tour of Japan with the Nippon Foundation and in 2014/15 Sergey performed Beethoven's Violin Concerto at the Lucerne Festival with the Vienna Philharmonic and Gustavo Dudamel as the recipient of the Credit Suisse Young Artist Award.

Cleveland Orchestra, Jakub Hrůša
Armenian violinist Sergey Khachatryan possessed everything the famous work demands, and more. Beyond technique in spades, he wielded a concentrated, forceful tone and exceptional degrees of clarity and tenderness at soft and high extremes. Not in some time has this listener encountered such a focused, passionate account of the Adagio.
- Zachary Lewis , Cleveland
Sergey Khachatryan with the Sinfónica de Galicia: warmth and melancholy
With Khachatryan we enjoyed a first-rate violinist who astonished, beyond his overwhelming technique, by the warmth and density of his sound, enriched by his vibrato, full but natural, and by the deep sound at the top of his low string.
- Pablo Sánchez Quinteiro , Bachtrack
Fin de saison à l'OPMC avec Sergey Khachatryan
Celle du Concerto pour violon de Beethoven est unique par sa totale maîtrise de l'instrument et sa projection d'un son à l'identité unique. Khachatryan est en osmose avec l'orchestre et le chef: pas de mouvements inutiles, de grimaces ou d'effets. Un vrai musicien qui sert l'essence divine de la composition.
- Carlo Schreiber , Crescendo Magazine
Sergey Khachatryan vole la vedette au concert-dégustation du Festival de Colmar
Khachatryan n'est pas le seul violoniste à cultiver une technicité à toute épreuve. Mais il est l'un des rares à savoir la transcender par une vision artistique d'une clarté limpide et d'une expressivité bouleversante. Tous les passages chantants sont entonnés avec une vocalité qui donne la chair de poule [...] Khachatryan se lance dans le finale [de Concerto d'Aram Khatchatourian] en donnant à son refrain tout le mélange de netteté virtuose et de vista populaire qu'il exige, avec un sens du rythme bluffant. Ovation.
- Tristan Labouret , Bachtrack
Auckland Philharmonia Orchestra's Symphonic Dances concert
From the opening phrase of Mendelssohn's Violin Concerto, one could sense Sergey Khachatryan's determination to put his own passionate stamp on its well-mannered melodies. Conductor and orchestra were in total accord, as textures swelled and billowed around him.
- William Dart , NZHerald
Photo gallery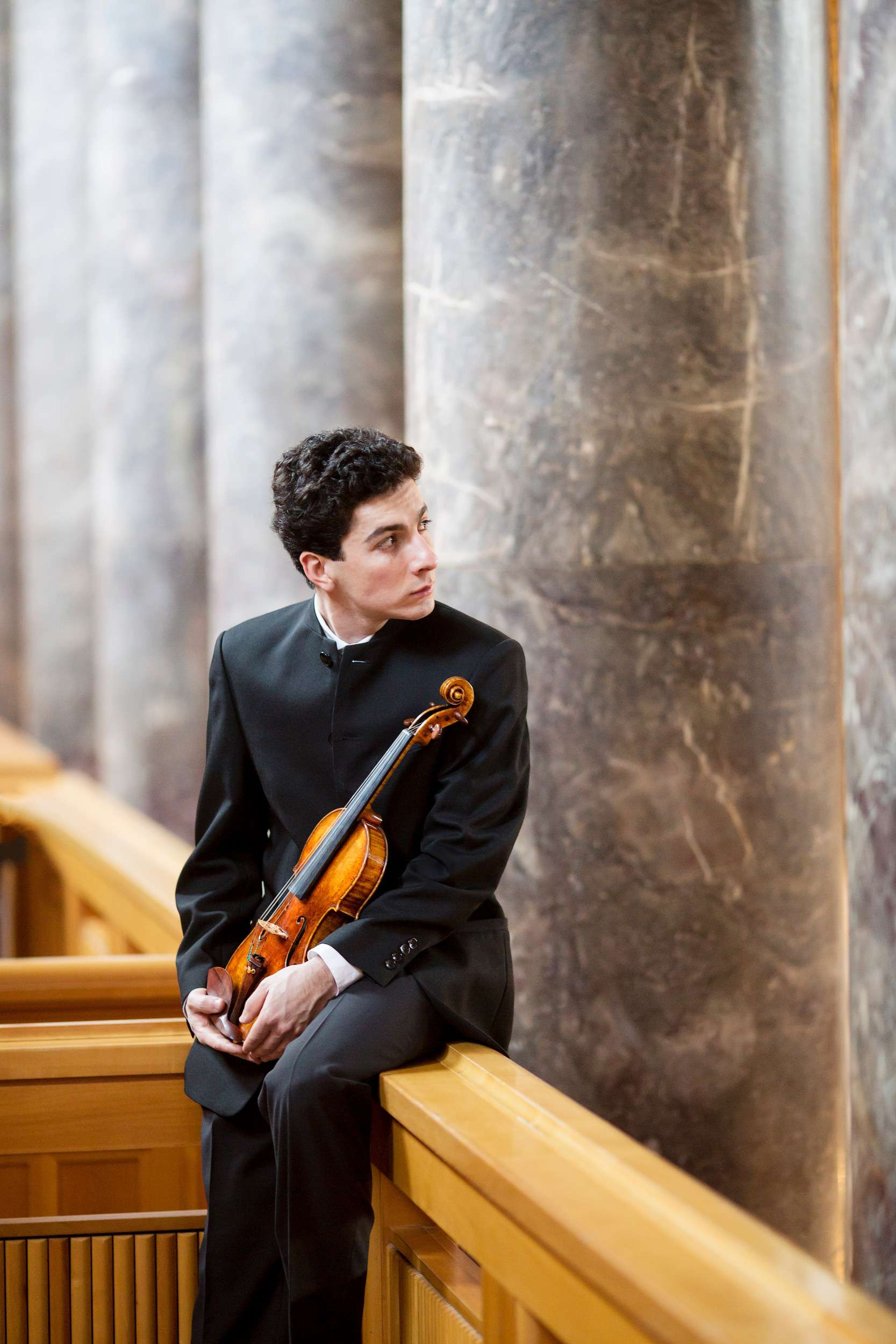 @Marco Borggreve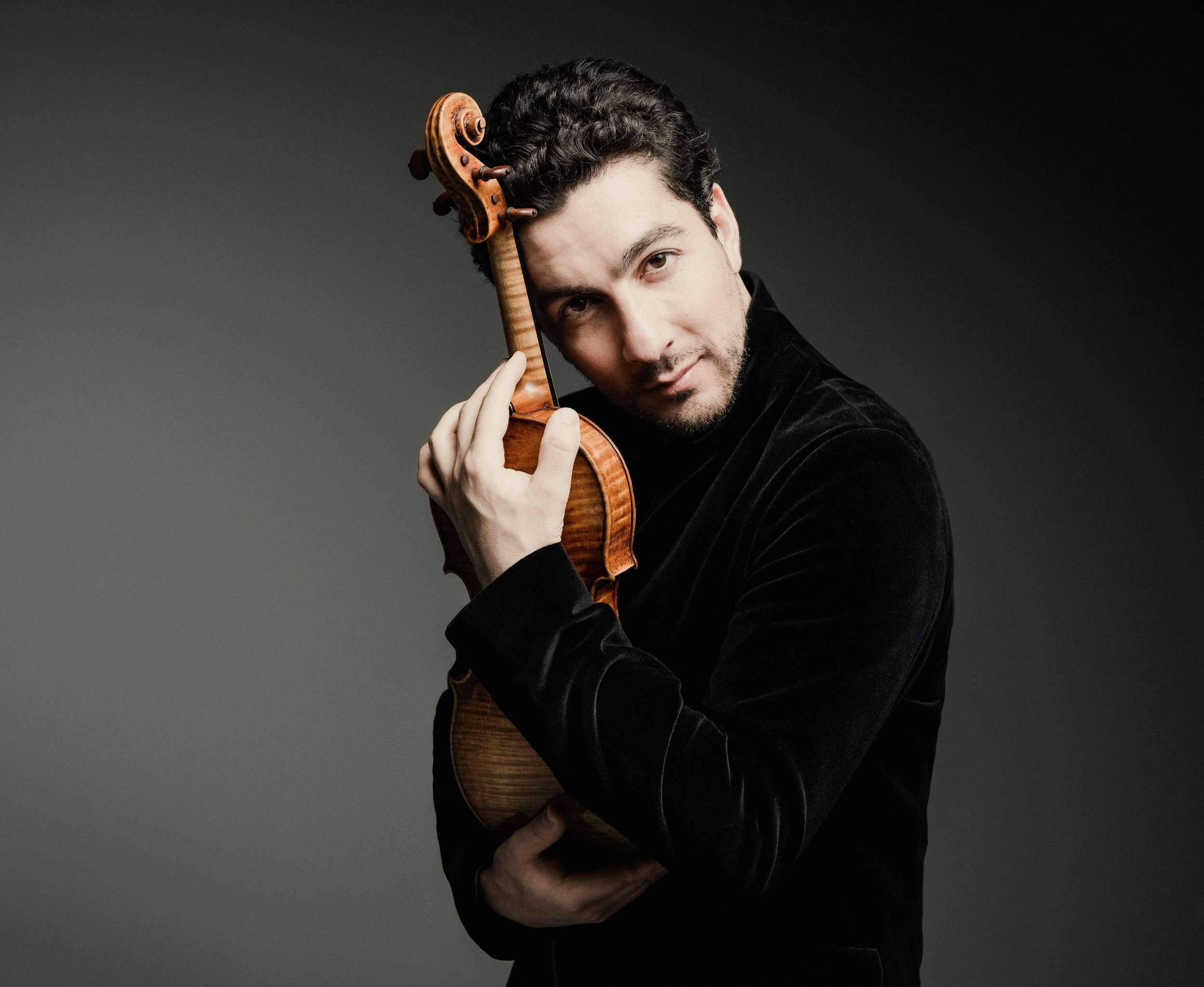 @Marco Borggreve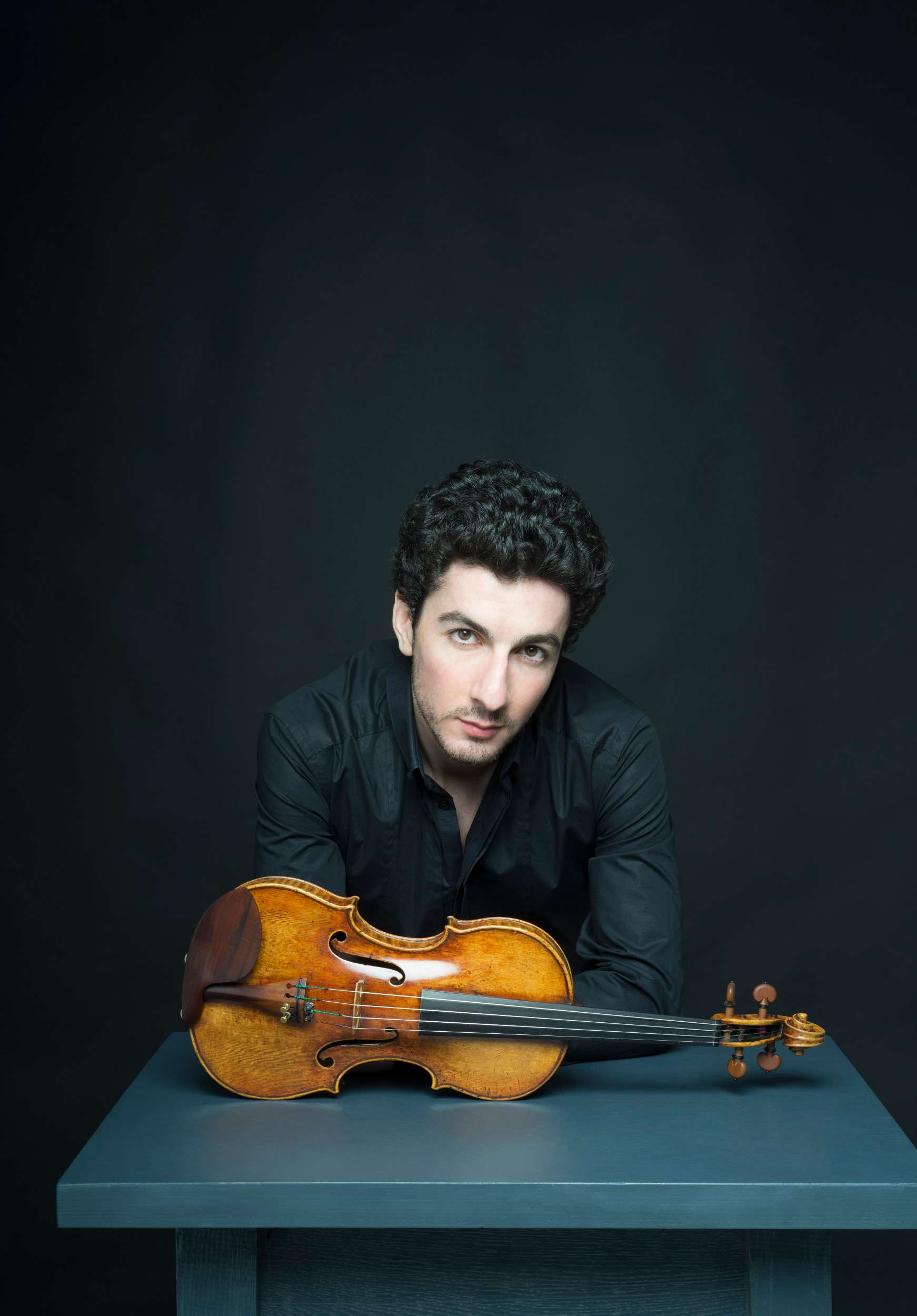 @Marco Borggreve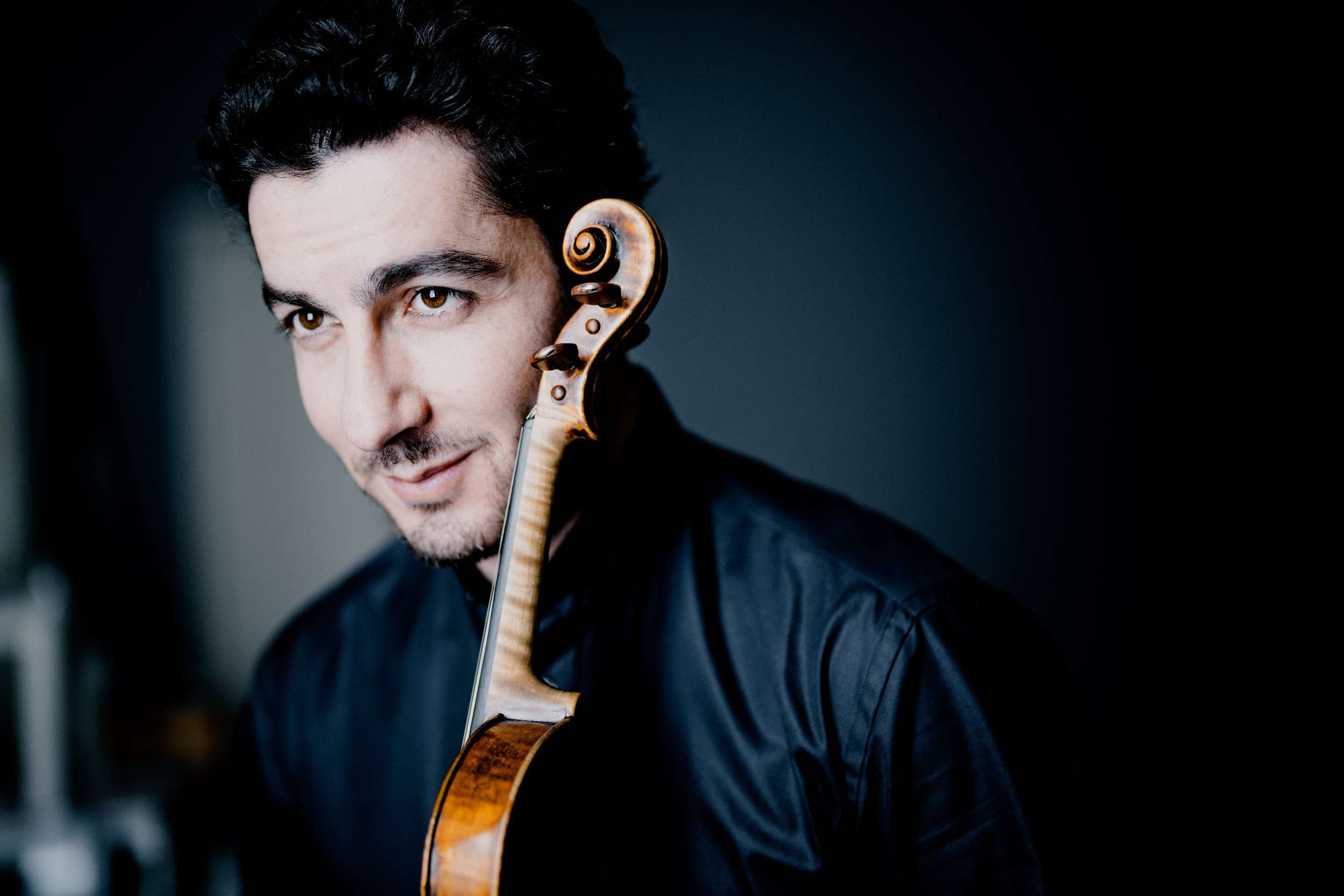 @Marco Borggreve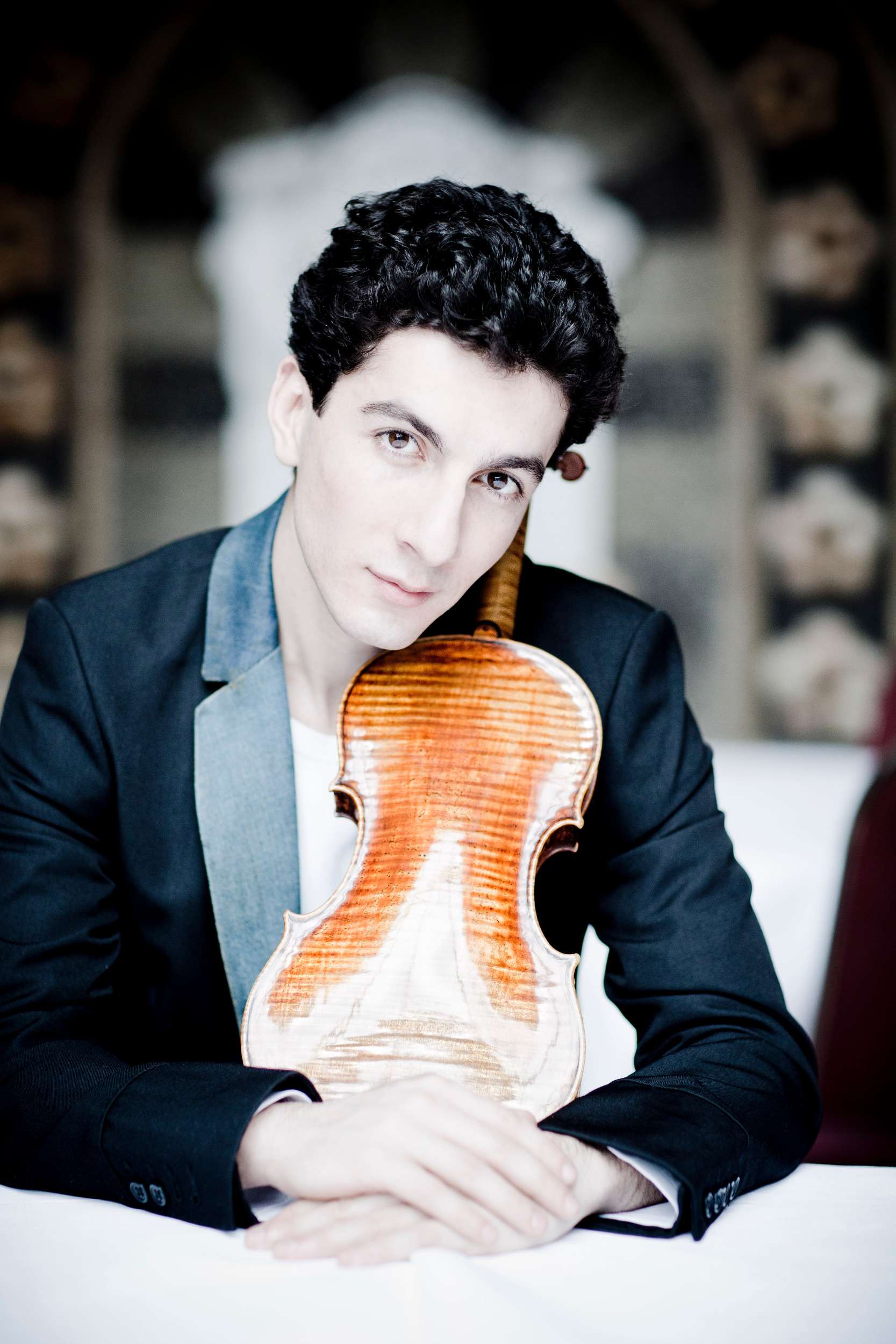 @Marco Borggreve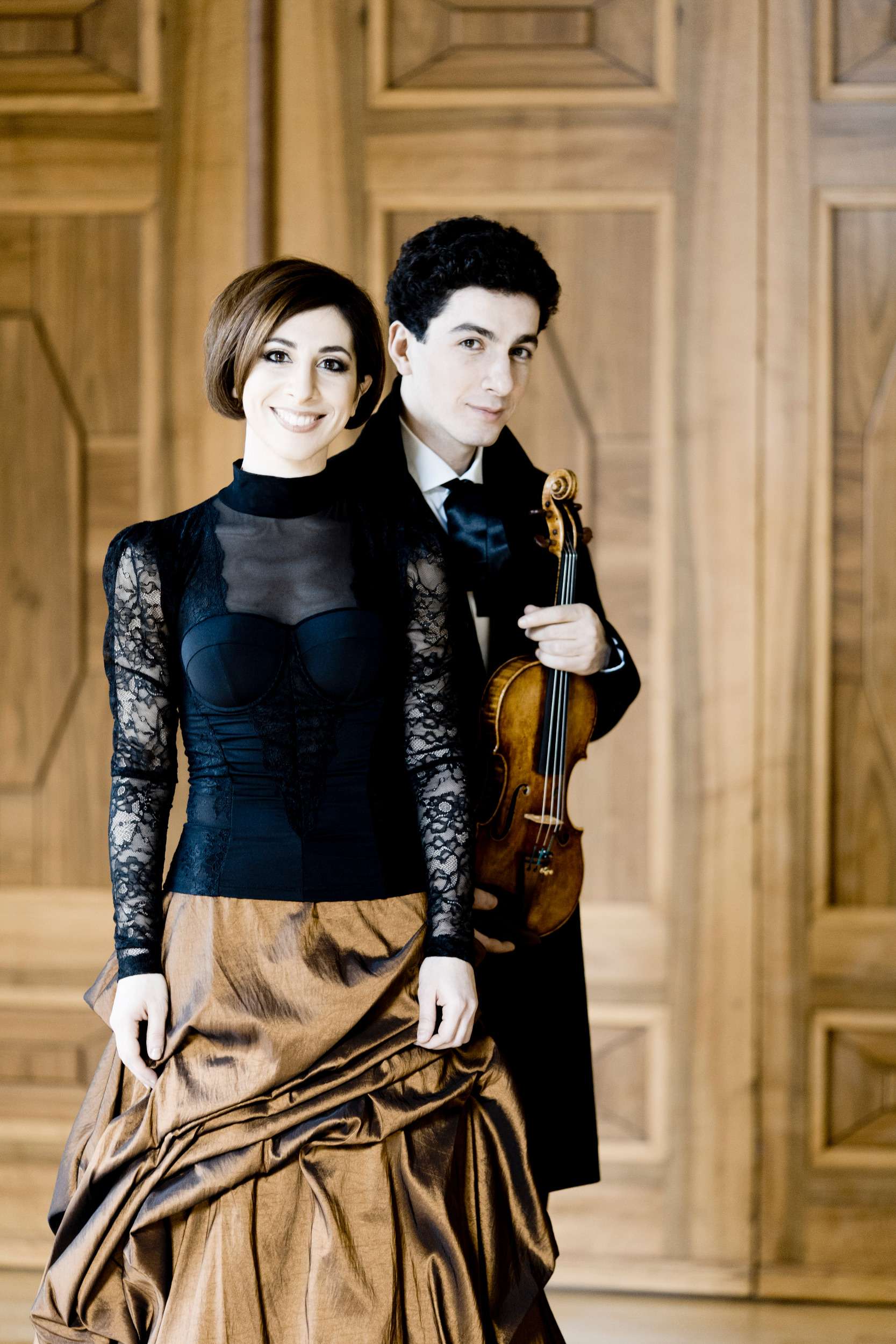 @Marco Borggreve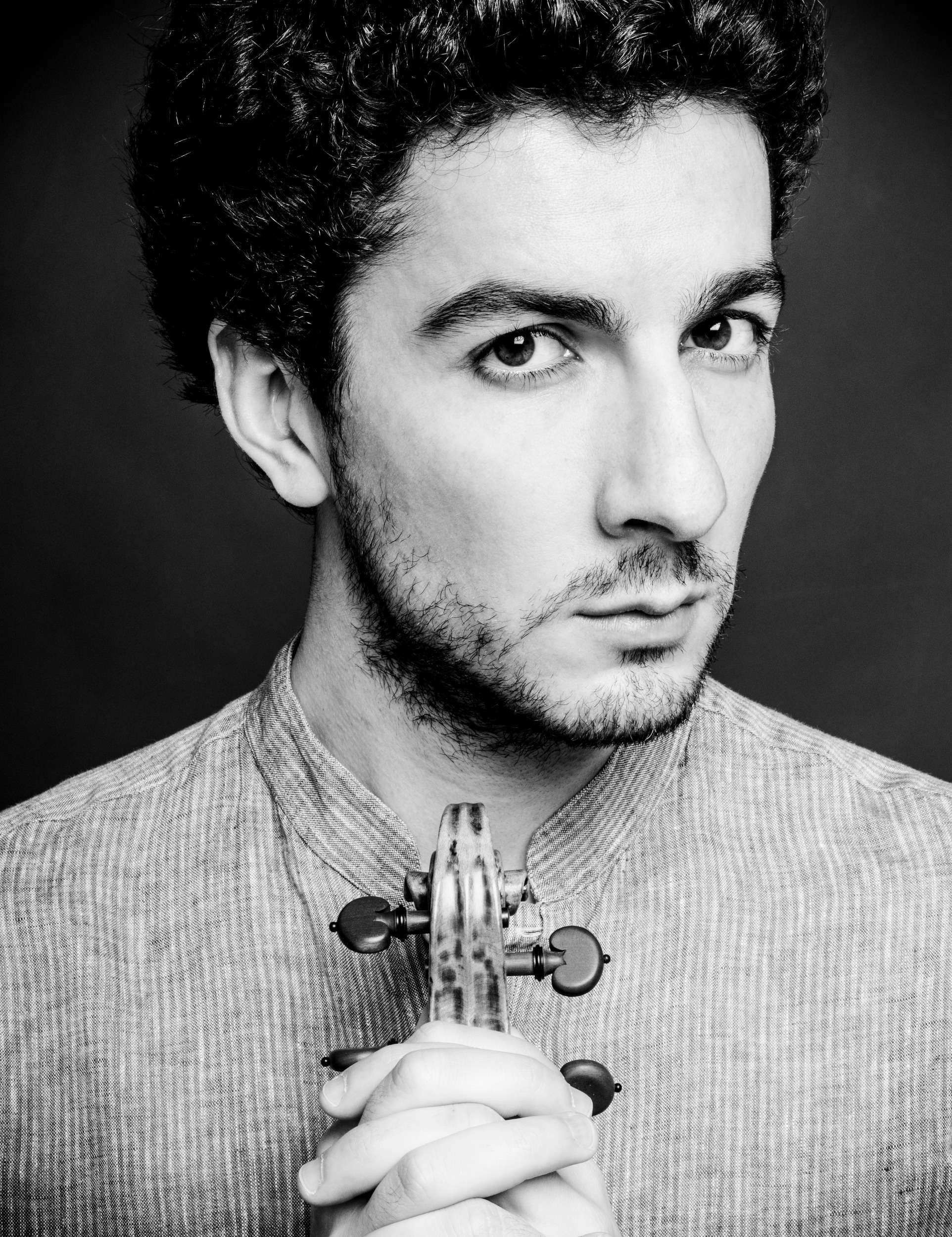 @Marco Borggreve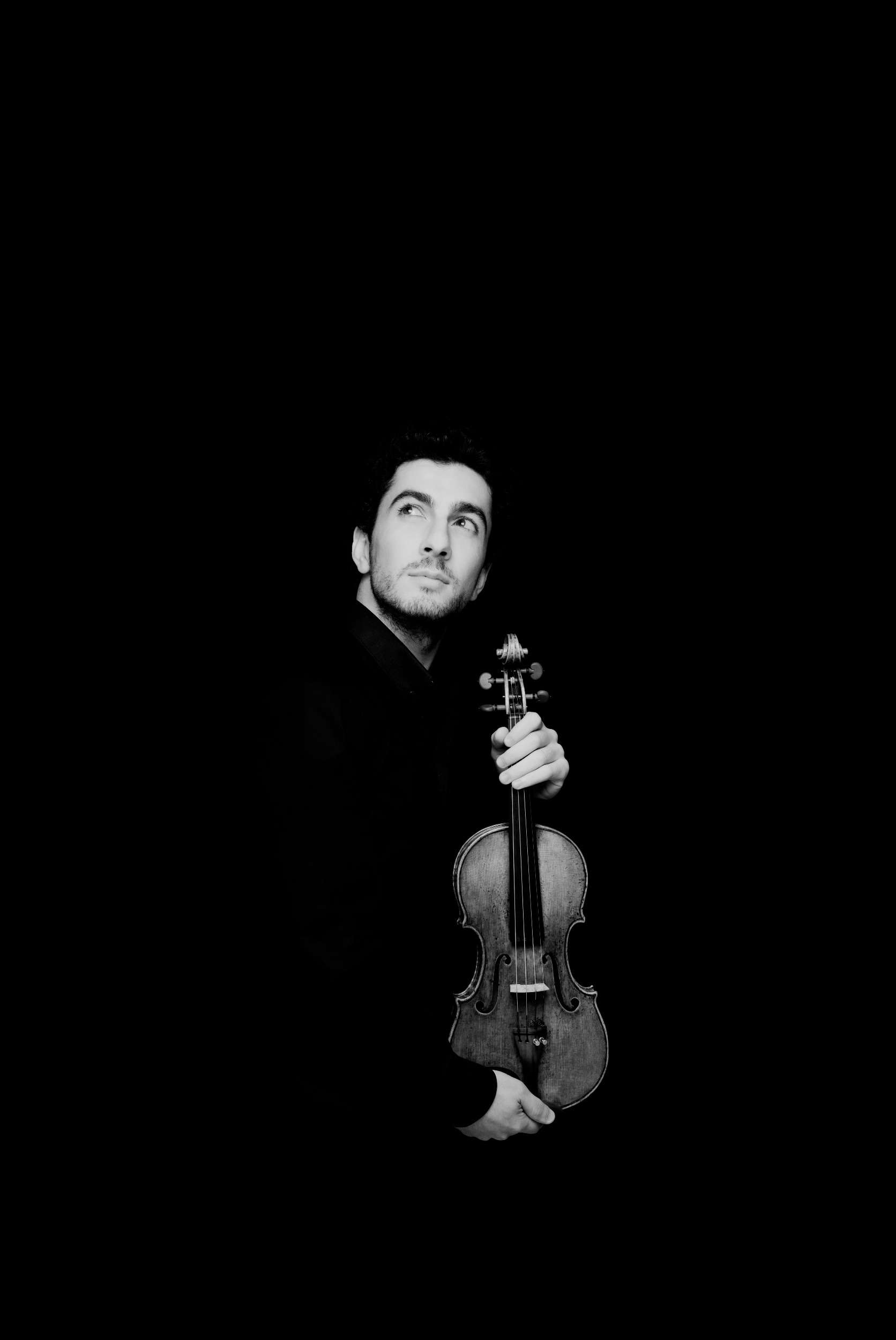 @Marco Borggreve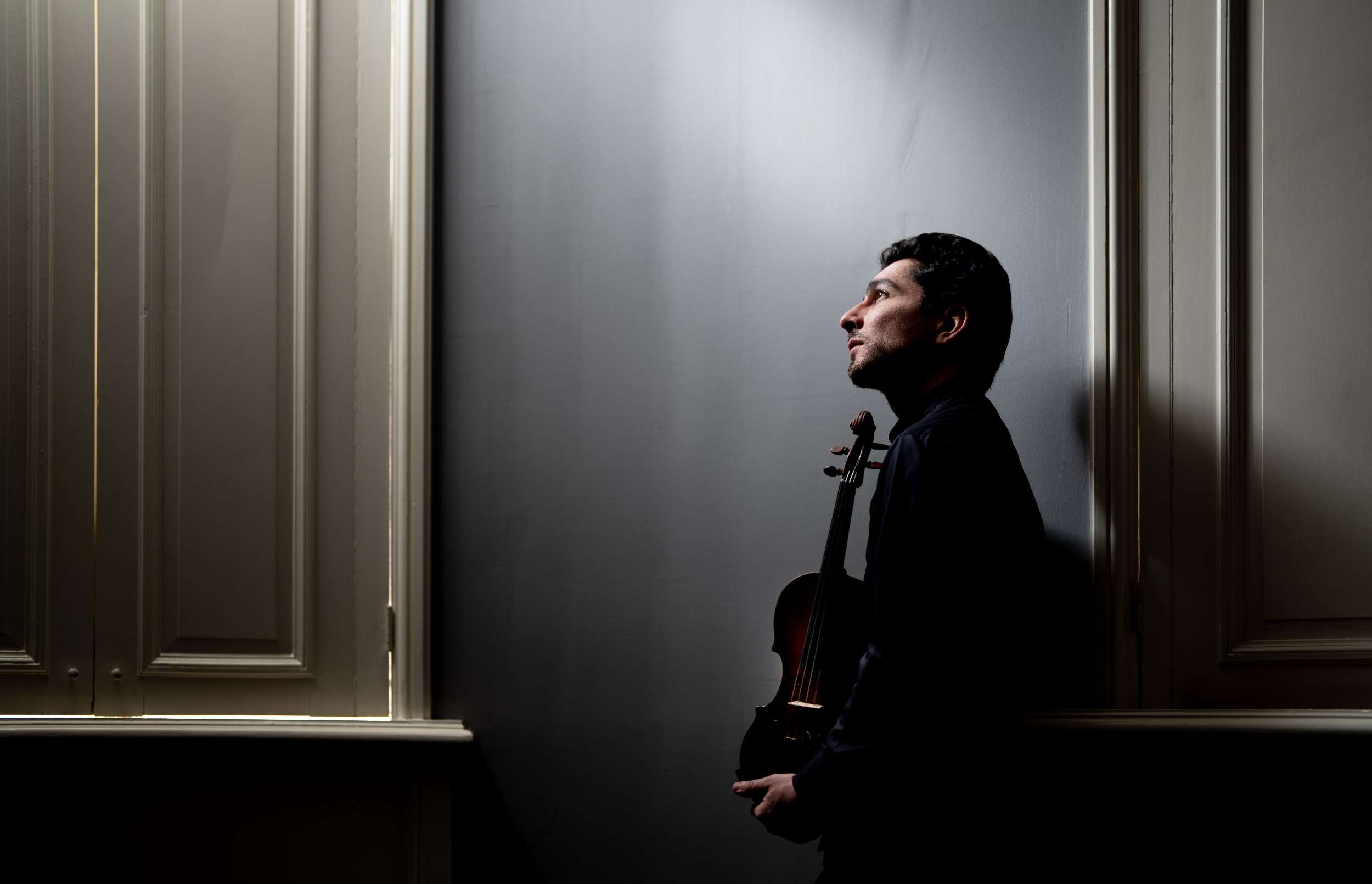 @Marco Borggreve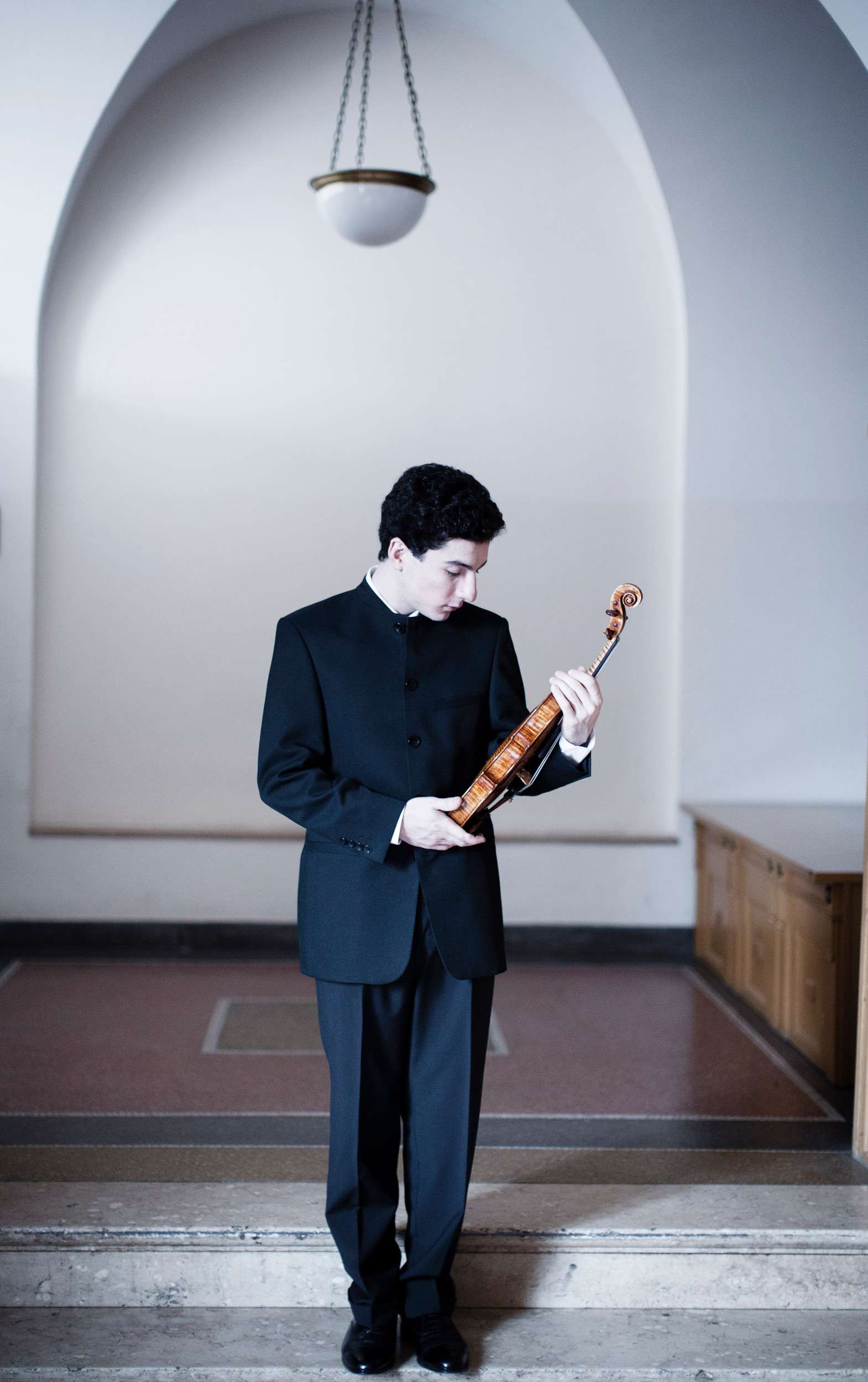 @Marco Borggreve
Season highlights
Represention
Local management (AT, CH, DE, IT)