Back to artists
Stanislav Kochanovsky
Conductor
As of 2024/25 season, Stanislav Kochanovsky has been appointed Chief Conductor of the NDR Radiophilharmonie.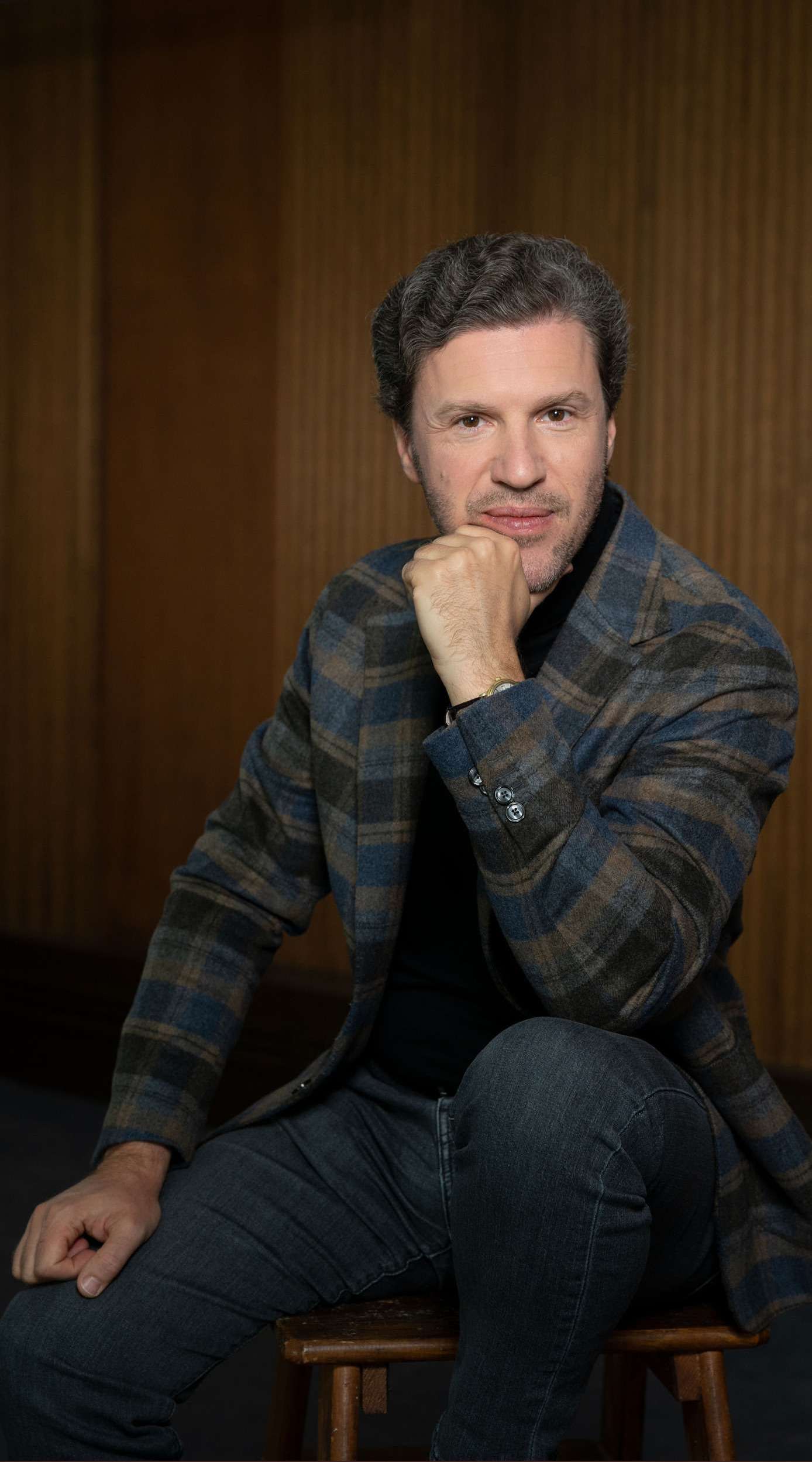 Joachim Knuth, NDR Director: "Stanislav Kochanovsky is a remarkable conductor who has made a name for himself worldwide with his outstanding musical expertise. His exceptional talent and profound knowledge of 19th and 20th century repertoire promise a new era for the NDR Radiophilharmonie and its audiences. Stanislav Kochanovsky was our musicians' preferred candidate to succeed Andrew Manze. I am excited about this forward-looking collaboration."

Stanislav Kochanovsky: "What an immense pleasure and honor to be taking the NDR Radiophilharmonie orchestra's helm. Its excellence has earned it a place among the upper echelon of ensembles worldwide. I'm thrilled about what we'll be able to achieve together. I also can't wait for us to share our passion for music with our audiences."
Biography
Appointed Chief Conductor of the NDR Radiophilharmonie in Hannover starting with the 2024/25 season, Stanislav Kochanovsky has a refined artistic personality that has led him to be considered one of the most brilliant conductors of our time.

In recent years, he has made successful debuts with, among others, the Royal Concertgebouw Orchestra, the Wiener Symphoniker, the National Symphony Orchestra of Washington and the Cleveland Orchestra, collaborating with soloists such as L. Kavakos, M. Pletnev, N. Lugansky, M. Vengerov, D. Matsuev, A. Volodin, K. Gerstein, S. Khachatryan, V. Frang, T. Mork, P. Ferrandez, M. Goerne.

In the 2023/24 season, he will continue his regular collaboration with the Accademia Nazionale di Santa Cecilia, the DR Danish National Symphony Orchestra, the Netherlands Philharmonic, the Orchestre Philharmonique de Strasbourg, the Belgian National Orchestra, the Orchestre Philharmonique de Monte-Carlo, among others, and will meet for the first time the WDR Sinfonieorchester in Köln, the Teatro La Fenice Orchestra in Venice, the KBS Symphony Orchestra and will tour with the Dresdner Philharmonie in the UK, performing in the major cities of England, Scotland and Wales.

With his profound knowledge and experience of a wide range of symphonic and operatic repertoire, he is regularly invited by renowned orchestras and opera houses around the world, such as the Orchestre de Paris, the Accademia Nazionale di Santa Cecilia, the Philharmonia Orchestra of London, the Rotterdam Philharmonic, the Netherlands Radio Philharmonic, the Oslo Philharmonic, the Danish National Symphony, the NDR Elbphilharmonie, among others.
During his career, he has also collaborated with leading Russian orchestras such as the St. Petersburg Philharmonic, the Russian National Orchestra, the National Philharmonic Orchestra of Russia and the Moscow Philharmonic Orchestra.

With more than thirty operas in his repertoire, recent opera engagements have included The Pique Dame and Evgenij Onegin at the Opernhaus Zürich, Iolanta at the Maggio Musicale Fiorentino and Prince Igor at the Dutch National Opera Amsterdam, working with distinguished directors and singers such as D. Tcherniakov, B. Kosky, E. Nikitin, A. Netrebko, I. Abdrazakov, O. Borodina, L. Davidsen, P. Mattei. As a guest conductor, he performed regularly for years at the Mariinsky Theatre.
Since 2017, Kochanovsky is a regular guest at the Verbier Festival where he conducted opera in concerts (Eugene Onegin, Rigoletto, Die Zauberflöte, Hansel and Gretel) and symphonic programme with soloists Lucas Debargue and Mikhail Pletnev.

In addition to the classical repertoire, Kochanovsky has a strong interest in rarely performed works and new compositions. Over the last few seasons, he has conducted rare gems as Ligeti's Requiem, Scriabin-Nemtin's Prefatory Action "Mysterium", Kodály's Psalmus Hungaricus, Shostakovich's unfinished opera "The Gamblers"; Myaskovsky's "Silence", Weinberg's Symphony No. 21 "Kaddish"; and works by living composers such as Dean, Fedele, Broström, Tawfiq, Visman, Campogrande, Martinsson, Golijov, Thorvaldsdottir, Tarnopolski, Rääts, Vasks.

Stanislav Kochanovsky attended the Glinka Choir School in his hometown of St. Petersburg before going on to graduate with honours at the Rimsky-Korsakov Conservatoire, where he studied choral conducting, organ and opera-symphonic conducting.

He was Chief Conductor of the State Safonov Philharmonic Orchestra and in 2007 began his collaboration with the Mikhailovsky Theatre where, from the age of 25, he had the great opportunity to conduct more than sixty opera and ballet performances.

Superb Prokofiev from Matsuev, Kochanovsky and the Philharmonia
There is no doubting the musical intelligence of this conductor. The Philharmonia responded to Kochanovsky with some of their finest playing […] one has to acknowledge the strength and consistency of Kochanovsky's vision of Shostakovich.
- Colin Clarke , Seen & Heard
Stanislav Kochanovsky à l'Orchestre de Paris: suivez ce chef!
Kochanovsky partage avec nombre de ses compatriotes russes l'art de faire sonner l'orchestre – puissamment, certes, mais surtout avec un rayonnement d'une rare plénitude (le quatuor !). Mais il préserve une constante élégance, tant personnelle, que dans le geste, toujours idéalement mesuré et efficace. Sa lecture d'extraits des quatre actes du Lac des cygnes (1875-1876) joue la carte narrative. La vision est sombre et tragique, architecturée avec une parfaite clarté, mais aussi d'une imagination expressive qui attise celle de l'auditeur, sans lui faire regretter l'absence des danseurs. [...] N'oubliez pas ce nom: Stanislav Kochanovsky est un chef de toute première classe.
- Rémy Louis , Diapason
Mahler, Symphony n. 5 - Dresdner Philarmonie
Der 39-jährige Russe, inzwischen unterwegs in der obersten Liga der Orchester der Welt, kehrte ans Pult der Philharmonie zurück, um mit ihr diesen Mahler zu stemmen.
[...] Das Adagietto, der Mahler-Hit schlechthin, ließ Kochanovsky mit erhabenem Ausdruck musizieren. Dieser strapazierte Satz wirkte zunächst äußerlich, mehr gespielt als gefühlt. Bezwingend intensiv gelang erst das Decrescendo, das zum Schlusssatz führt. Das Finale wühlte tief auf, indem es das dynamische Getriebensein dieser Welt spiegelte. Folgerichtig und völlig zu Recht applaudierte das Publikum am Samstag stürmisch.
- Karsten Blüthgen , Sächsische Zeitung
Photo gallery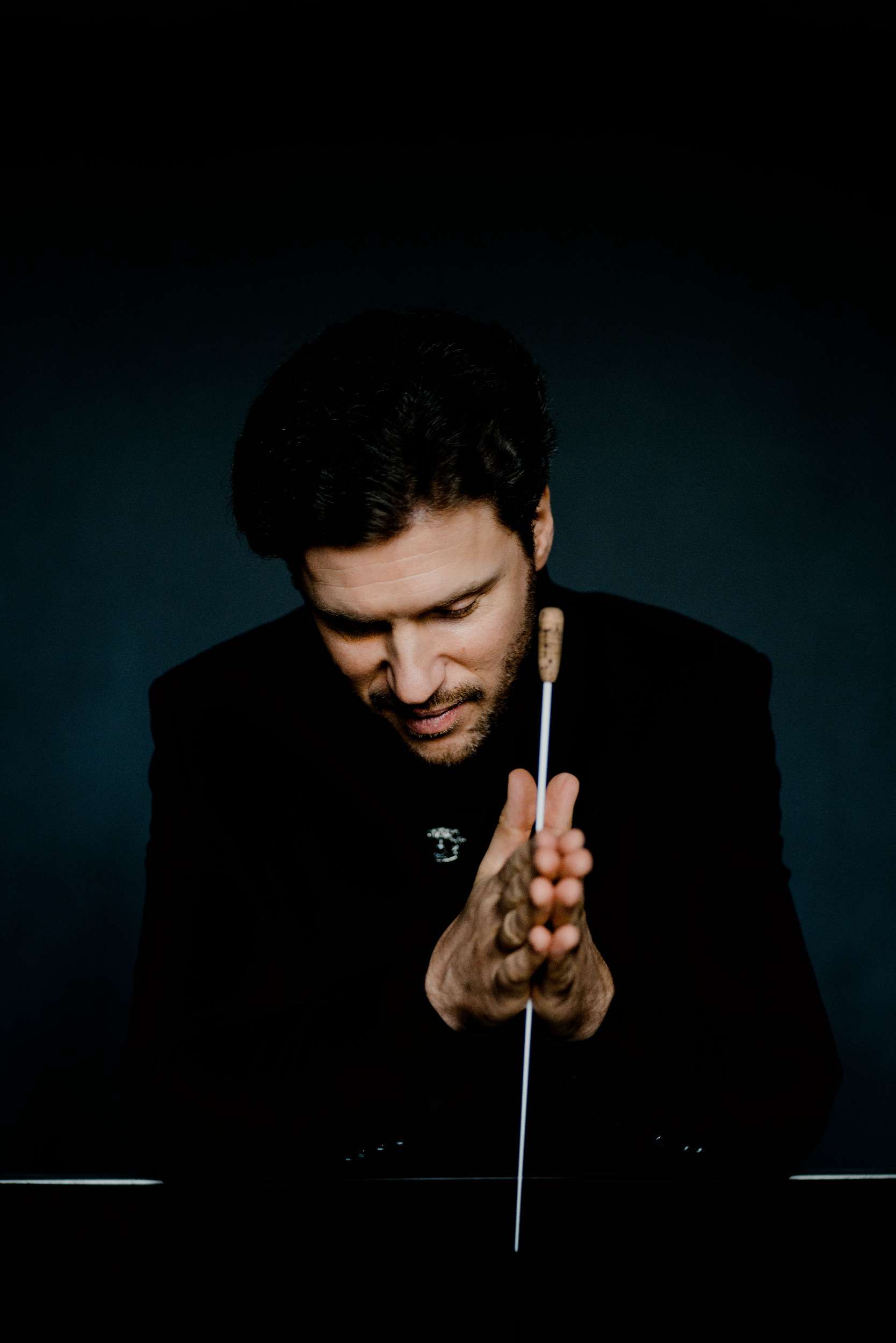 @Marco Borggreve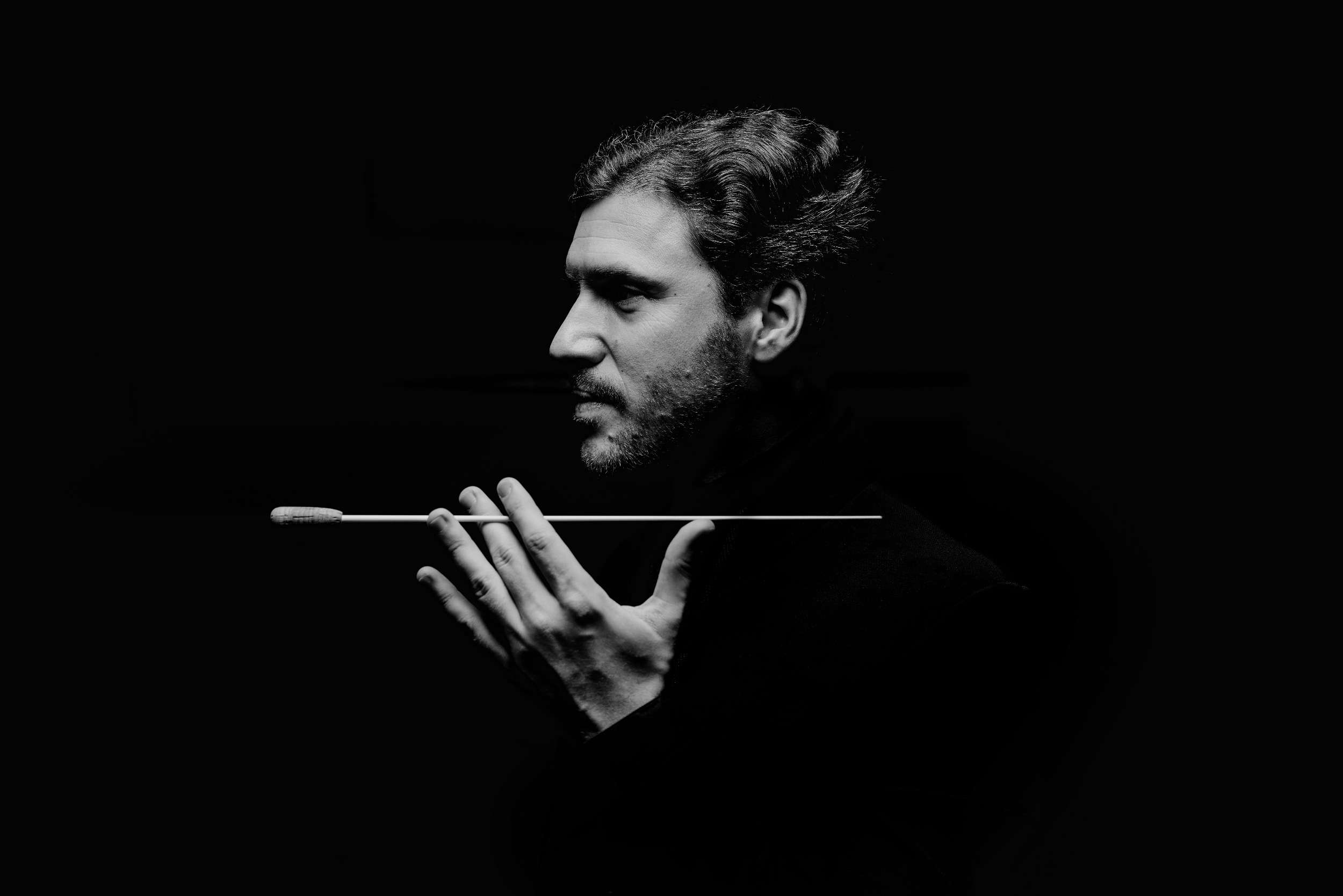 @Marco Borggreve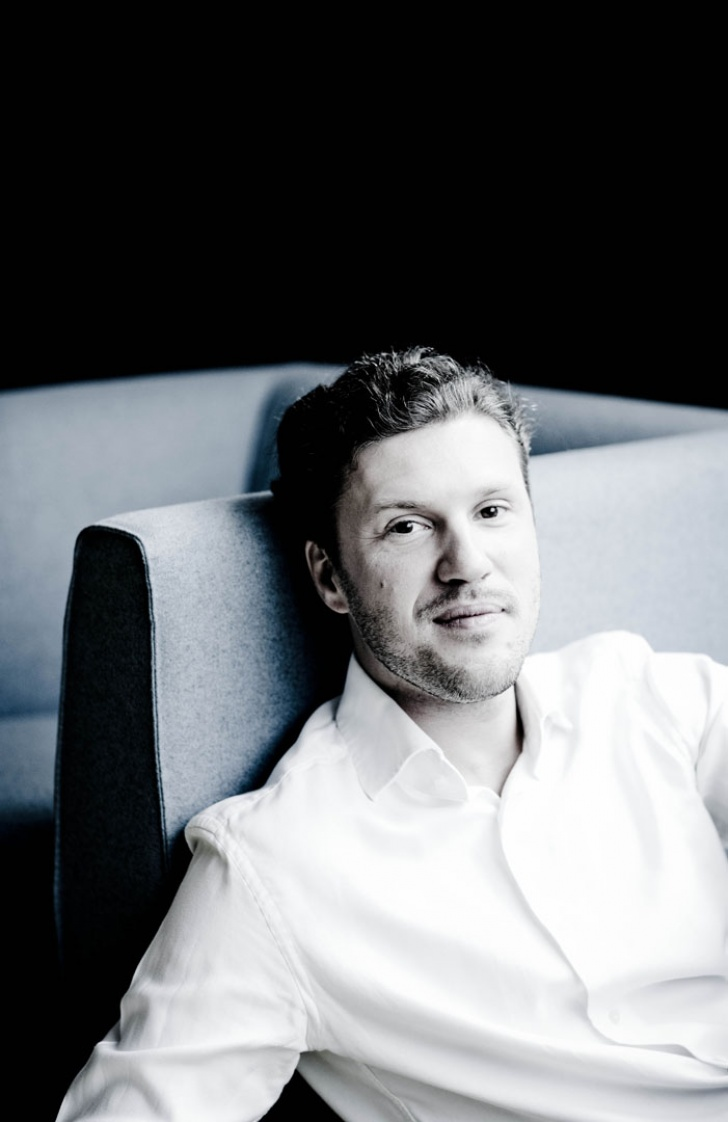 @Marco Borggreve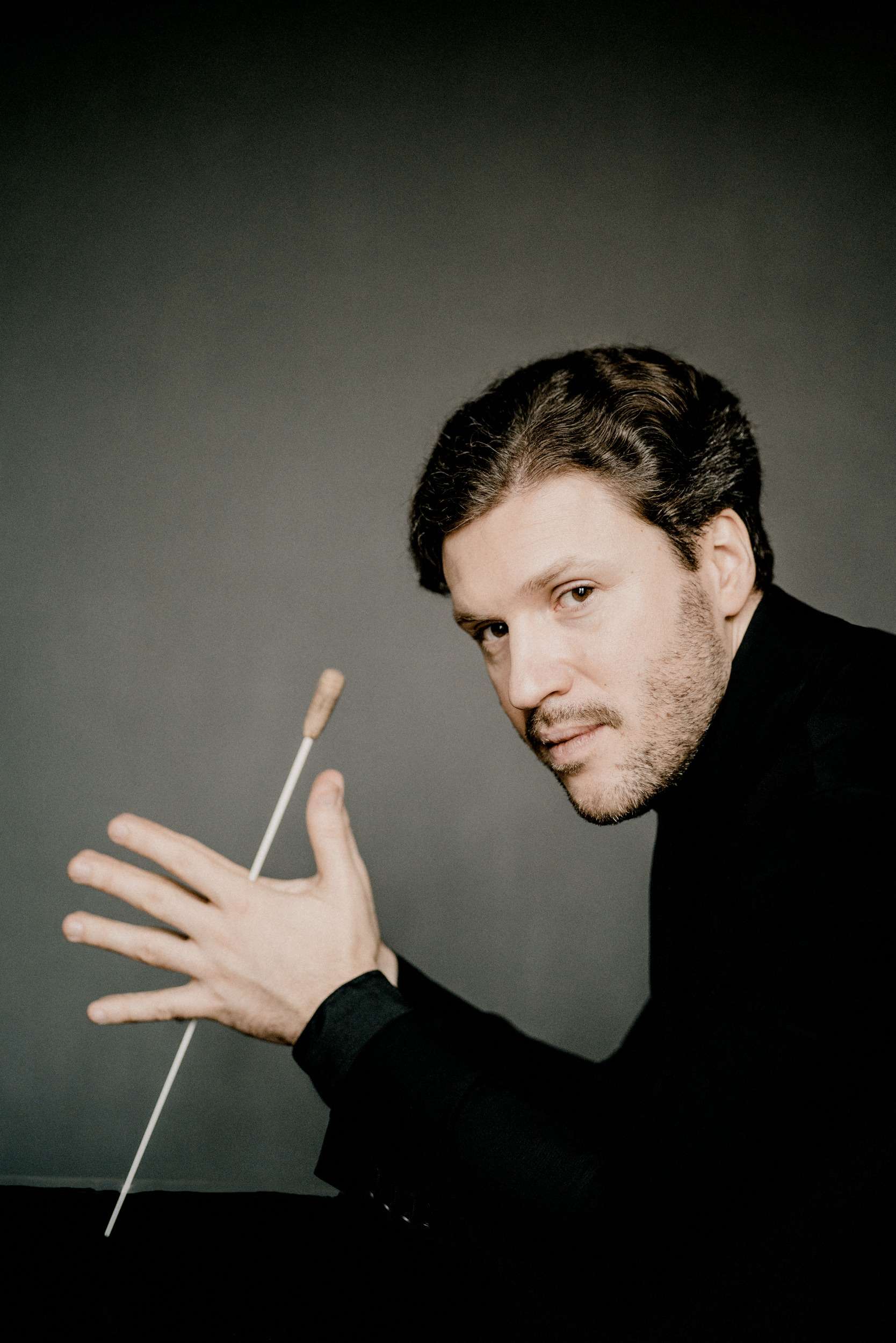 @Marco Borggreve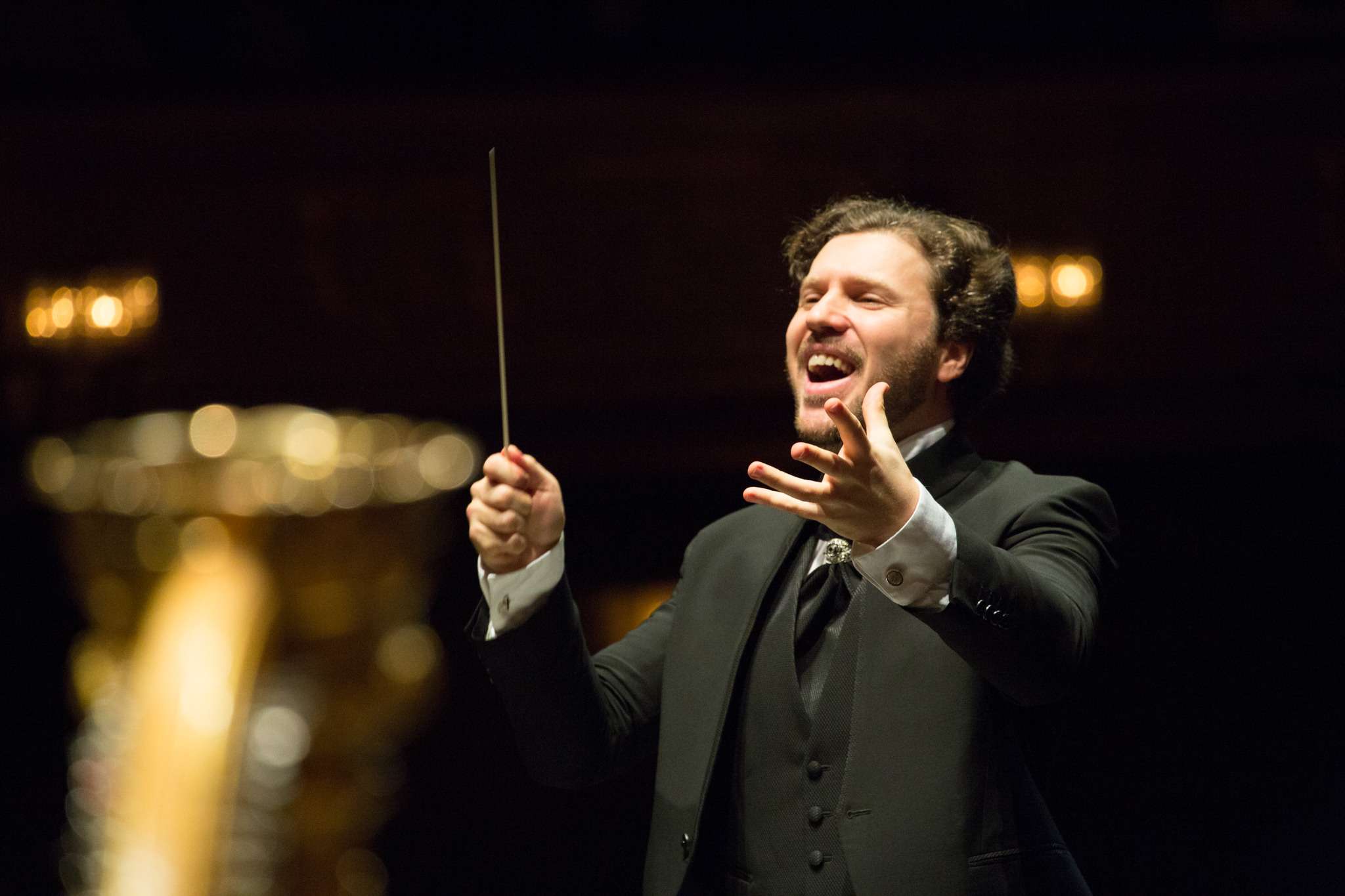 @Evgeny Evtyukhov
@Evgeny Evtyukhov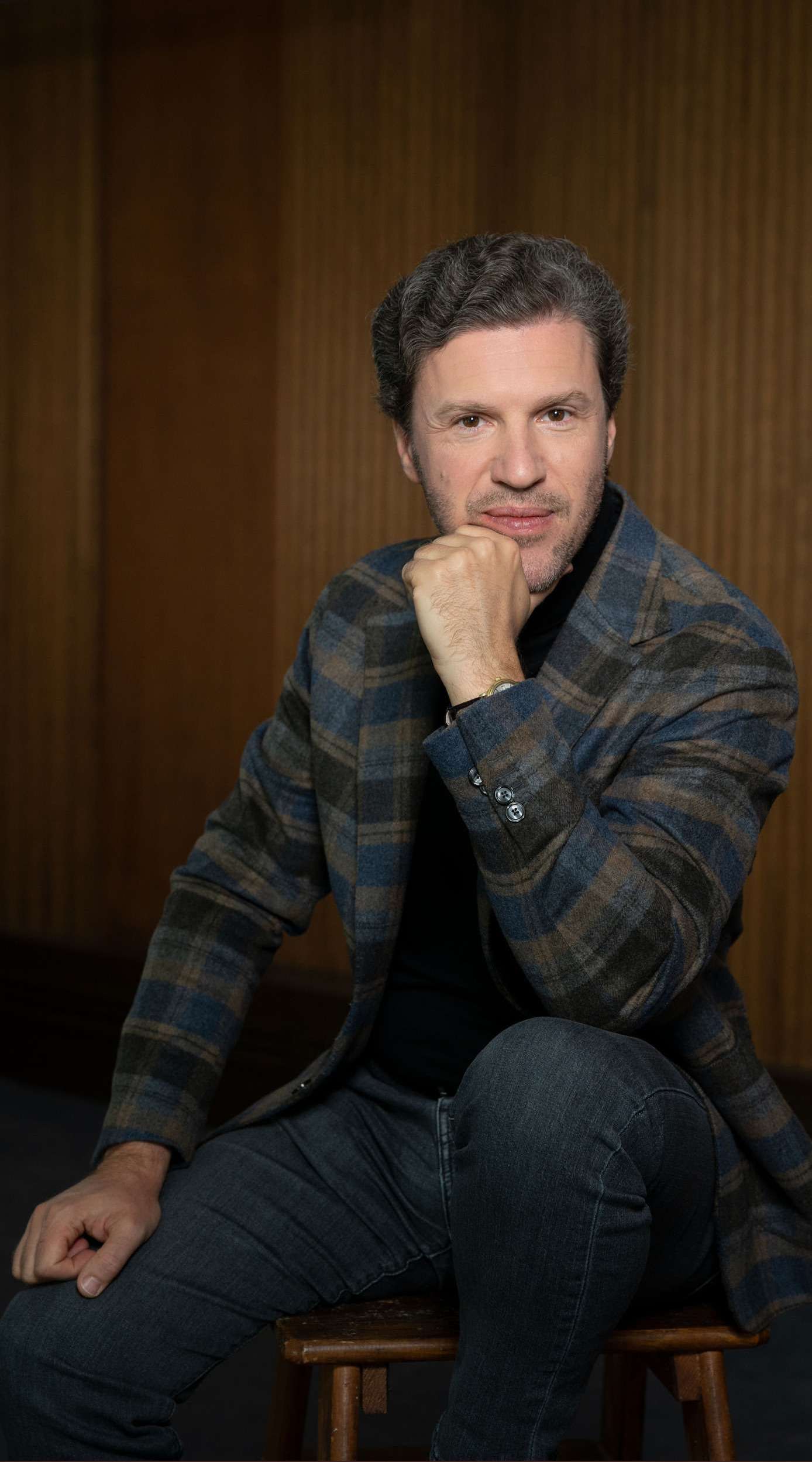 @NDR/Ralf Pleßmann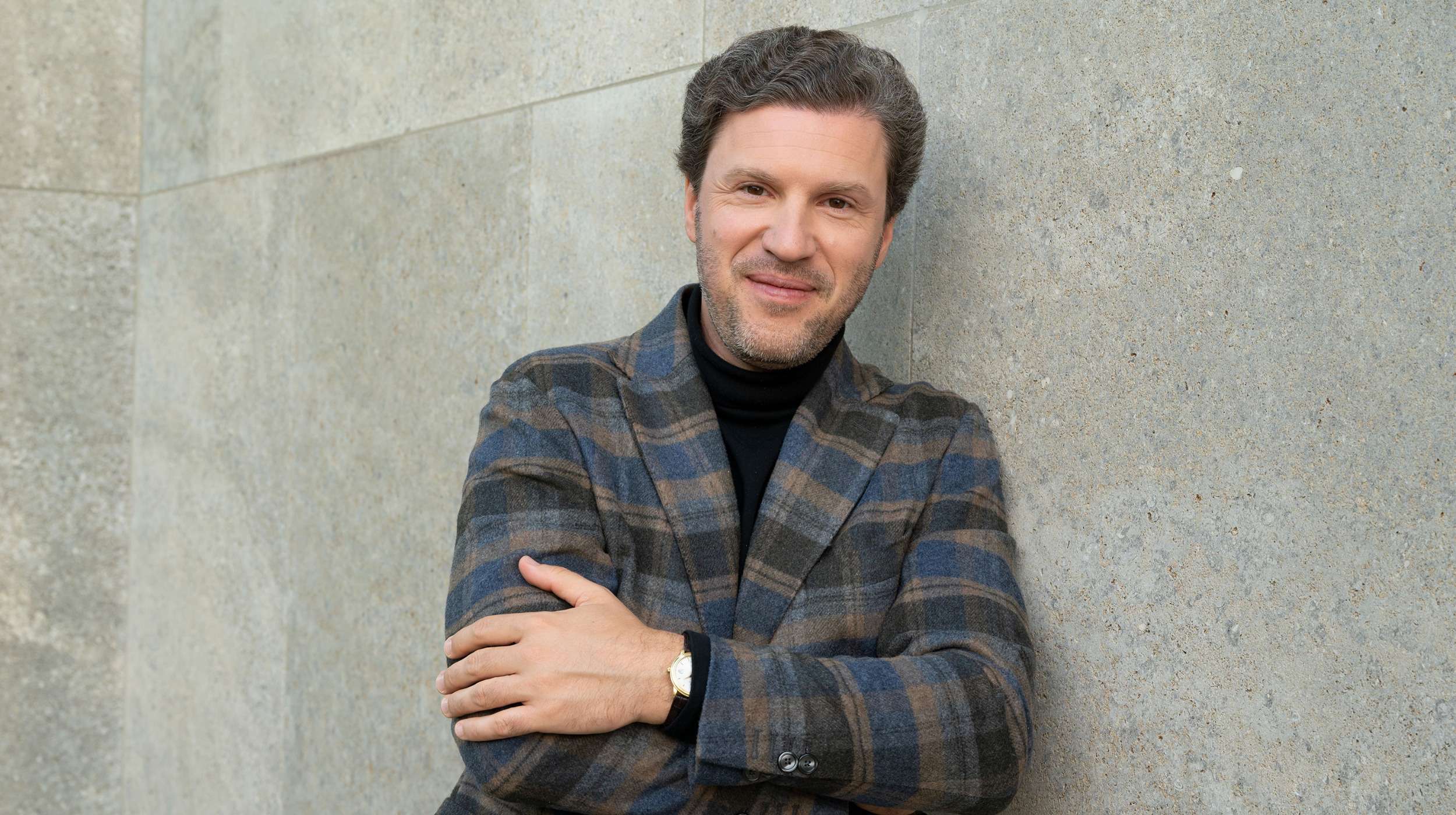 @NDR/Ralf Pleßmann
Season highlights
13
December
Rachmaninov
KBS Symphony Orchestra
soloist: Nikolai Lugansky
15
December
Rachmaninov
KBS Symphony Orchestra
soloist: Nikolai Lugansky
Represention
General management